December 6/19, St. Nicholas
Archbishop of Myra in Lycia, the Wonderworker
Whose Relics Lie Principally in Bari, Italy
And Whose Legendary Brother Santa Claus Lives in the North Pole
I was asked to play Santa Claus today for our Parish School but not the legendary one that poses for pictures at shopping malls and lives at the North Pole. I was asked to play the real one that lived and reposed in the 4th century, worked and continues to work wonders, and is loved the world over as Saint Nicholas of Myra in Lycia. Trying to live like a Saint is hard enough; imagine trying to play one live. The task was daunting but there is a way to study for the part.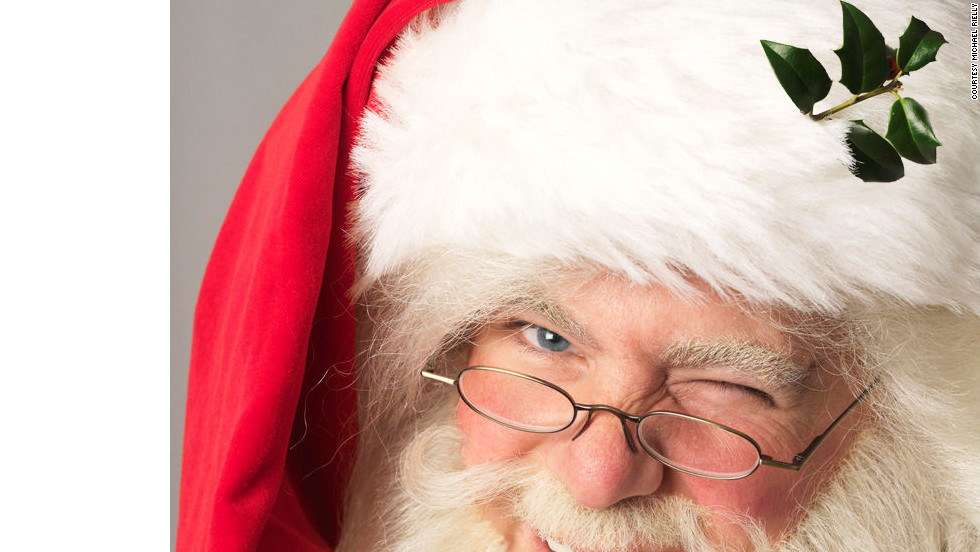 The role of the professional Santa Claus has always intrigued me. To prepare for my own performance, I read a memoir by one of these pros entitled Being Santa Claus. In the book, the author Sal Lizard gives some amazing reflections on the role and the impact the profession has on the people he meets even when he is not donning the red suit. As a naturally bearded Santa, it is hard for him to go anywhere without drawing at least 1 or 2 children and sometimes adults wondering if they were in the presence of you-know-who. His stories are uplifting and inspiring. He tells of many discouraged and even frightened children he was able to soothe with his mere presence. As a professional Santa, he has developed many ways to keep the mystery and magic of Christmas alive. He speaks of many who used to believe, but then suddenly lost everything when they discovered someone familiar behind the mask. It makes me wonder about this whole rite of passage from belief in the whole magic of the legend and then finding out it is merely pretend. Why must the spirit of Christmas be disembodied, a kind of gnostic dialectic between full belief and disenchanted doubt? I think it is because the legend of Santa has lost touch with both history and sanctity, the reality upon which the legend is based.
Santa Claus is not the only one who sees you when you're sleeping, knows when you're awake and knows when you've been bad or good. All the Saints in heaven form what the book of Hebrews calls "the great cloud of witnesses", a spiritual choir that watches us on earth and constantly helps when called upon by those who struggle. In fact, Nicholas is just one of a countless number of santas and this month of December features quite a few of these saints.
Our parish just celebrated another santa last Sunday. A young maiden was chosen to play Santa Lucia and the parish hosted an entire festival in her honor. Saint Lucy of Syracuse is typically remembered on the Sunday closest to her actual feast day December 13th. A fourth century martyr, she is perhaps best remembered for her miracles long after her repose. The rituals we use to remember her come from Sweden, who in the Middle Ages was delivered from famine by her direct visitation from heaven to earth. Like Saint Nicholas, Santa Lucia is no respecter of time or space and appears down through the ages to help those in need. The saints and the legends derived from their actual life are no mere tales.
Not only are the saints real, but in many ways, they are more alive than those of us left living. Their translation to the life of the world to come makes them more available, more in touch with what really matters. But we sinners on earth are unfortunately too quick to forget and we easily lose touch. "… And some things that should not have been forgotten were lost. History became legend. Legend became myth. And for two and a half thousand years, the ring [and the truth about saints]  passed out of all knowledge." (J.R.R. Tolkien as summarized by Galadriel in Peter Jackson's epic trilogy Lord of the Rings)
Holy Saint Nicholas and Santa Lucia, intercede for us poor ones on earth. For we are starved for culture and truth and are easily disillusioned by this world. Guide our thoughts and beliefs that they may be anchored to the unchangeable God. And may He, the unchangeable, uncontainable One born in a cave of the most pure Virgin purify our hearts with all that is real and holy.
Chronia Pola! Sprasnikom! Blessed name's day to all the nations, cities, churches, and of course people who count the good St. Nicholas as their patron and protector.